Crystal Clear Communications from the Experts at Energon Solutions
It has never been more important in business to have reliable communications between colleagues.

Whether you are looking to upgrade you existing system from amateur radio or cb radio to the latest technology or you are completely new to two way radio communications, Energon Solutions can help.

The team at Energon has over 10 years experience in two way radio systems and can offer the best advice completely free of charge.

If you are confused about licensed radios then don't worry, we can assist. It's a very straight forward process and with a minimal cost of £75 for a five year license you can have access to a private radio system with impressive coverage. We strongly recommend licensed over non licensed systems for these reasons.

If you already have a license and would like to replace/upgrade you're existing system then we can supply programmed radios that will integrate into your setup. Our radios are top of the range and have many advanced features, this allows us to tailor each setup to the individual application.

No matter how big or small your organisation is we can offer a communications solution that simply just "works" and it doesnt just end there, we will continue to offer our first class support service which also gives you access to our complete range of accessories, such as replacement batteries, antennas, discreet microphone headsets and multi chargers to keep your two way radio system running smoothly.

The Radio Communications industry has undergone some interesting changes recently, not just in technology but also in price. You will find our equipment excellent and our prices very competitive.

Some of the benefits of our handheld radio and 2 Way Radio Equipment.

- Increased standby and on air times

- Increased battery lifespan

- Dual band (some models) for greater flexibility

- On radio programming possible with manager PIN lock

- More compact two way radios but also rugged

- IP55 Standard

- Lower price

Energon Solutions supplies Two Way Radios for Schools, taxi companies and factories, hospitals, care homes, industrial sites, transport operators, Shop watch, Scool safe and Pub watch schemes.

Business radios require a license from Ofcom. This is a very easy process that we can do for you. For just £75 for 5 Years your organisation can have a reliable, secure communications system with impressive range. New licenses take only a few days to process so you can be up and running quickly.

Contact us now for more information.
CALL OUR TECHNICAL SALES LINE NOW ON

01279 777140

FOR EXPERT ADVICE
Displaying 1 to 4 (of 4 products) Result Pages: 1
Wouxun KG-UVD6P TWO WAY RADIO
Building on the success of the famous KG-UVD1P, the new UVD6P has enhanced features, more robust design, better keypad and much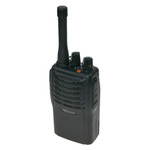 Displaying 1 to 4 (of 4 products) Result Pages: 1